Jurassic World: Dominion Dominates Fandom Wikis - The Loop
Play Sound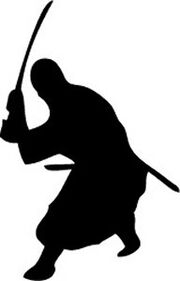 Hack and Slash
When you attack an enemy in melee, roll+Str.
On a 10+, you deal your damage to the enemy and avoid their attack. At your option, you may choose to do +1d6 damage but expose yourself to the enemy's attack.
On a 7–9, you deal your damage to the enemy and the enemy makes an attack against you.
Hack and slash is for attacking a prepared enemy plain and simple. If the enemy isn't prepared for your attack—if they don't know you're there or they're restrained and helpless—then that's not hack and slash. You just deal your damage or murder them outright, depending on the situation. Nasty stuff.
The enemy's counterattack can be any GM move made directly with that creature. A goblin might just attack you back, or they might jam a poisoned needle into your veins.
Note that an "attack" is some action that a player undertakes that has a chance of causing physical harm to someone else. Attacking a dragon with inch-thick metal scales full of magical energy using a typical sword is like swinging a meat cleaver at a tank: it just isn't going to cause any harm, so hack and slash doesn't apply. Note that circumstances can change that: if you're in a position to stab the dragon on its soft underbelly (good luck with getting there) it could hurt, so it's an attack.
If the action that triggers the move could reasonably hurt multiple targets roll once and apply damage to each target (they each get their armor).
Some attacks may have additional effects depending on the triggering action, the circumstances, or the weapons involved. An attack could also knock someone down, restrain them, etc.