Jurassic World: Dominion Dominates Fandom Wikis - The Loop
Play Sound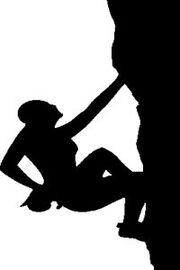 When you act despite an imminent threat or suffer a calamity, say how you deal with it and roll. If you do it
by powering through, +Str mod
by getting out of the way or acting fast, +Dex mod
by enduring, +Con mod
with quick thinking, +Int mod
through mental fortitude, +Wis mod
using charm and social grace, +Cha mod
You defy danger when you do something in the face of impending peril. This may seem like a catch-all. It is! Defy danger is for those times when it seems like you clearly should be rolling but no other move applies.
Defy danger also applies when you make another move despite danger not covered by that move. For example, hack and slash assumes that's you're trading blows in battle—you don't need to defy danger because of the monster you're fighting unless there's some specific danger that wouldn't be part of your normal attack. On the other hand, if you're trying to hack and slash while spikes shoot from hidden traps in the walls, those spikes are a whole different danger.
Danger, here, is anything that requires resilience, concentration, or poise. This move will usually be called for by the GM. She'll tell you what the danger is as you make the move. Something like "You'll have to defy danger first. The danger is the steep and icy floor you're running across. If you can keep your footing, you can make it to the door before the necromancer's magic gets you."
Which stat applies depends on what action you take and your action has to trigger the move.