Jurassic World: Dominion Dominates Fandom Wikis - The Loop
Play Sound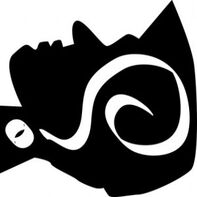 Losing HP is a general thing: getting tired, bruised, cut and so on.  Some wounds are deeper and more subtle.  These are debilities and they impair a character's capacity to a certain type of move by temporarily reducing an ability modifier by 1 until they are recovered from.  The actual ability score remains unaffected. 
Weak (STR): You can't exert much force. Maybe it's just fatigue and injury, or maybe your strength was drained by magic.
Shaky (DEX): You're unsteady on your feet and you've got a shake in your hands.
Sick (CON): Something just isn't right inside. Maybe you've got a disease or a wasting illness. Maybe you just drank too much ale last night and it's coming back to haunt you.
Stunned (INT): That last knock to the head shook something loose. Brain not work so good.
Confused (WIS): Ears ringing. Vision blurred. You're more than a little out of it.
Scarred (CHA): It may not be permanent, but for now you don't look so good.

Not every attack inflicts a debility- they are most often associated with magic, poison or stranger traumas like having a vampire sucking your blood.  You can only be afflicted with each debility once at the same time: an adventurer might be both shaky and sick but if another attack that inlicts either of those debilities isn't going to reduce their ability modifier further.  
Recovering From Debilities
The best solution to ending a debilitating affliction is to get to a steading and:
Recover
When you do nothing but rest in comfort and safety after a day of rest you recover all your HP. After three days of rest you remove one debility of your choice. If you're under the care of a healer (magical or otherwise) you heal a debility for every two days of rest instead.