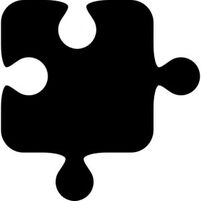 Dungeon World was designed to be easily customized by GMs and/or game designers who wish to make changes, additions, or alterations to the RAW or "read-as-written" corebook rules.  Below is material that has been released online to encourage customization.  Like the suggestions provided elsewhere in the wiki, the collected hacks might be useful for some people but not everyone.  
Custom Hirelings
Custom Components
Custom Mechanics are a category of "hacks" which remove a core system component from Dungeon World and replace it with an alternative way of doing things.  Generally, this means modification to other elements of the system like certain moves or playbook format.  
Custom Moves
Other
DW Hacking Guides
Community content is available under
CC-BY-SA
unless otherwise noted.