Jurassic World: Dominion Dominates Fandom Wikis - The Loop
Play Sound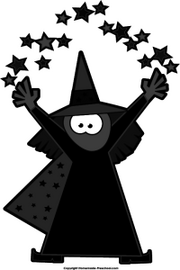 Light
Level Cantrip
Description
An item you touch glows with arcane light, about as bright as a torch. It gives off no heat or sound and requires no fuel, but it is otherwise like a mundane torch. You have complete control of the color of the flame. The spell lasts as long as it is in your presence.
---
Unseen Servant
Level Cantrip Ongoing
Description
You conjure a simple invisible construct that can do nothing but carry items. It has Load 3 and carries anything you hand to it. It cannot pick up items on its own and can only carry those you give to it. Items carried by an unseen servant appear to float in the air a few paces behind you. An unseen servant that takes damage or leaves your presence is immediately dispelled, dropping any items it carried. Otherwise the unseen servant serves you until you end the spell.
---
Prestidigitation
Level Cantrip
Description
You perform minor tricks of true magic. If you touch an item as part of the casting you can make cosmetic changes to it: clean it, soil it, cool it, warm it, flavor it, or change its color. If you cast the spell without touching an item you can instead create minor illusions no bigger than yourself. Prestidigitation illusions are crude and clearly illusions—they won't fool anyone, but they might entertain them.